Canavas Bag – Multi-purpose Tool Roll Up Bag
Last Minute
- Sale end in
00h 07m 36s
Limited stock! 7408 people are viewing this and 5246 purchased it.
Description
Tool roll up bag can save time and effort, quickly and easily accessible for tools and small accessories. It's easy to store tool and rolls up for easy storage and carry, zippers and buckles for secure closure.
STAY ORGANIZED
Well built with strong fixing strap in the middle, 5 zippered pockets for different types tool accessories.There is no problem that substantial zipper pockets which can carry a variety of small pillers, screwdrivers, sockets, tire gauge flat tools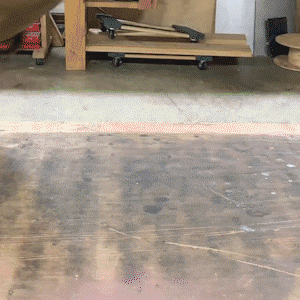 .
EXTREMELY DURABLE MATERIAL
Waterproof waxed canvas fabric. Top-quality, strong and lightweight 
PORTABLE AND PRACTICAL
You can quickly roll it up and store the necessary items. The top handle is easy to carry or hang behind the car seat. With 5 deep zipper pockets, you can organize various tools in an orderly manner.
FEATURES
Material: Canvas
Color: Khaki / Army Green / Black (optional)
Size:  11in x 47in
Weight: 71 pounce
---
Reviews
---
Used for tools. Made finding an item easier.
---
Abdul Nadim
Verified Buyer
Johannes Schweden
Verified Buyer
Perfect and good value for money
---
This tool roll is exactly what I wanted. I had a tool kit in a plastic case that got broken. This holds all the tools and then some and the different pouches make it nice to organize them in different ways. The canvas is not as thick as other bags that I have seen but is holding up so far. No complaints.
---
Two weeks to Bulgaria. Very good quality! Thank you seller!
---
Rated quality.,locks are all whole,keys are placed,from the inside waterproof impregnated
---
Buying More in the Future
---
I've ordered a few of these as I find them very useful and handy. Honestly it's nice to have a set of basic tools on hand so I put them in my vehicles with a basic set of tools. You never know when you might need something and it's great to have everything separated into their own compartments. It's pretty durable as I've used these many times without issue.
---
I just received it and the material looks really solid: fabric, zippers and buckles. Very functional and versatile. The pockets can contain a lot of items and the whole closes without problem. So far so good! I plan to buy another one. A great addition would be to have a label to write what is inside each pocket :)
---
I needed a carry pouch for all my different kind of pliers...and this product is perfect. I can put crescents in one, needle noses in another, channel locks in another, wire strippers, side-cutters, etc. It holds 'em all with the exception of very long tools which I keep in my big toolbox anyway.
---
Lorraine Cady
Verified Buyer
Great organizer. So far...so good!
---
I got 2 of them and split my tools between them. Most fit easily...wrenches, sockets, screwdrivers, etc. I haven't used it for long but the material seemed sturdy
---
James K. Hardy
Verified Buyer
Great idea, great product
---
Great Pouch sizes, Durable material and Storable
---
Kimberly A. Lewis
Verified Buyer
For the price you won't do any better. Worked out great for me. I use this as a tool bag for my truck. Just a few things to have at the ready or just in case. I would buy again.
---
A Mackerelote
Verified Buyer
Great bag plenty of pockets holds lots of different things. I use it for throwing knives. Plus has a buckle turns into a bag. Plus great value.
---
Good choice, I am very pleased with the quality and the design, perfect for carrying wrenches and tools. I suggest this pack over the much more expensive ones, it is great
---
Nancy Hall
Verified Buyer
I bought a tool set from Costco years ago in a hard plastic case. Difficult to store in my truck. So I bought this tool roll. Holds all the tools and easier to store under the seat.
---
M. A. Passero, Sr.
Verified Buyer
Excellent quality tool bag with a large capacity for carrying those special tools needed for the job at hand. The Seller Hense (Lina) are highly recommended...great products, fair pricing and super quick delivery.
---
These hold a ton of tools and make it easy to separate tool types. Have socket set in one, ratchets in another, screwdrivers and wrenches have plenty of room also. Very easy to carry and stays where I set it in back of vehicles, doesnt slide around making noise.
---
Jeremy Harp
Verified Buyer
Very happy with the tool roll and it takes up waaaaay less space than a toolbox
---
Perfect for a tool pouch in my side-by-side. The zippers will last a long time and the material is thick I can't find any flaws in this product. Well worth the money
---
Good product Gives you space to organize your tool I recommend it
---
Francis W Hutter
Verified Buyer
this today's answerer to the old fashion ditty bag I keep my tools toilet kit and the like in it
---
Zippers are smooth and easy. Convenient to carrying handles. nicely laid out.
---
Good value, great and easy to have your tolls organized. I use it to carry my tools when I go riding, (you never know when you or someone need something to fix on the trail) Like the material, looks like May last! I think I'll get another one to have in my car!
---
Kindle Customer
Verified Buyer
Love it! Especially to take my tool on my atv to the trails!
---
Stephen Giampa
Verified Buyer
Compact in is able to hold all of my tools. Nice to have the different compartments so I can separate the wrenches from the sockets One person found this helpful
---
Compact way to carry many things easily in separate compartments.
---
1
2
3
4
5
6
7
8
9
10
Show More
Thanks for your review! Your review will be verified by the administrator!
Shipping
& Returns
Covid 19 customer and shipping updates
We stand by our product quality. If you are not pleased with your purchase, we offer a 7-day quality guarantee on all products. If you have any additional questions or would like to request return, refund, exchange, feel free to contact us at [email protected].
Learn more about our return, refund, and exchange policies here.
Order processing & shipping time within 3-5 days, and delivery time within 14-21 business days from shipping date. During high volume periods, the processing time may take an additional 2-4 business days . Learn more about shipping FAQs here.
On average, the shipping fee is $4.95 per unit. However, shipping fee may vary due to promotional activities. Please visit the checkout page to obtain your final shipping charges.
One of the basic reasons why we incorporated Happy Shop is to provide the trendiest, best quality products to our customers with the lowest possible prices. We have a very diverse product selection that can appeal to every customer's need.